Cultivate Curiosity, Inspire Imagination.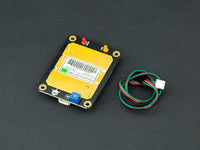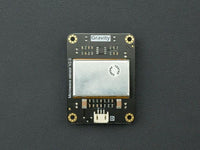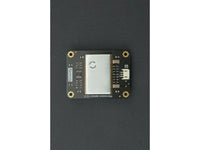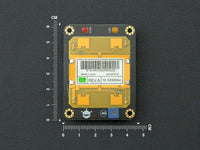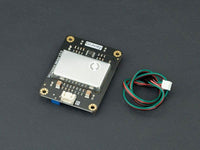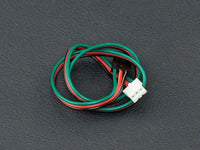 DFRobot Gravity Digital Microwave Sensor Motion Detection
Regular Price

$19.60

Sale Price

$19.60

Regular Price

Unit Price

per
DESCRIPTION
The microwave sensor applies the Doppler effect to detect moving objects using microwaves. This differs from the method used by a regular infrared (IR) sensor as microwave is sensitive to a variety of objects that are microwave-reflective, and its sensor readings are not affected by the ambient temperature.
This type of microwave sensor is widely used in industrial, transportation and civil applications such as measuring vehicle speed, liquid levels, automatic door motion detection, automatic washing, production line material detection and car reversing sensors etc.
2 Magical Sensors from DFRobot
The microwave detection method has the following advantages compared to other methods:
Non-contact detection
Readings not affected by temperature, humidity, noise, air, dust or light - suitable for harsh environments
Strong resistance to radio frequency interference
Low output, unharmful to human
Wide detection range and high velocity
Supports non-living object detection
APPLICATIONS
The microwave sensor can be useful together with other sensors to enhance its measurement accuracy. For example, Microwave sensor could decrease the pseudo fault report rate of human motion detection. And it does a good job in safety & security work.
TECHNICAL DETAILS
Working Voltage: 5V + 0.25V
Working Current (CW): 60mA max., 37mA typical
Interface: Gravity 3-Pin interface(Digital)
Size: 48.5x63mm
Emission parameters:
Detection Distance: 2-16M continuously adjustable
Emission Frequency: 10.525 GHz
Precision Frequency Setting: 3MHz
Output Power (minimum): 13dBm EIRP
Harmonic Emission: < -10dBm
Average Current (5%DC): 2mA typ.
Pulse Width (Min.): 5uSec
Load Cycle (Min.): 1%
Reception Parameters:
Sensitivity:(10dB S/N ratio) 3Hz to 80Hz
Bandwidth: -86dBm
3Hz to 80Hz Bandwidth Clutter: 10uV
Antenna Gain: 8dBi
Vertical 3dB Beam Width: 36 degrees
Level 3dB Beam Width: 72 degrees
DOCUMENTS
SHIPPING LIST
1x Microwave Sensor
1x Digital Sensor Cable