Cultivate Curiosity, Inspire Imagination.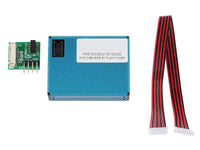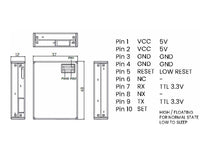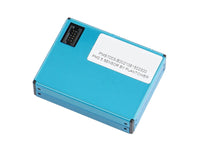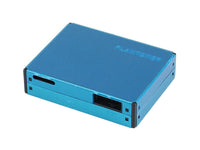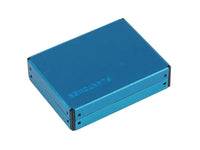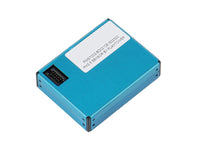 PM2.5 Dust Sensor PMS7003
Regular Price

$24.60

Sale Price

$24.60

Regular Price

Unit Price

per
Product Details
SKU:

SEN-TEM-030

In Stock:

9
DESCRIPTION
The PM2.5 Dust Sensor PMS7003 is a highly sensitive and accurate device designed for measuring the concentration of fine particles with a diameter of 2.5 micrometers or smaller (PM2.5) in the air. It is commonly used in air quality monitoring systems, indoor air purifiers, and environmental monitoring applications.

The PMS7003 sensor utilizes laser scattering technology to detect and count the number of particles in the air. It employs a light-emitting diode (LED) light source that emits a laser beam into the air sample. As the particles pass through the laser beam, the light is scattered in various directions. The sensor's photodetector measures the intensity of the scattered light, allowing for particle detection and counting.
FEATURES
Particle Size Range: The PMS7003 sensor can accurately detect particles in the range of 0.3 to 10 micrometers, with a particular focus on PM2.5 particles.
Particle Concentration Measurement: It provides real-time measurements of particle concentrations in units of micrograms per cubic meter (µg/m³).
Measurement Accuracy: The sensor offers a high level of accuracy, typically within ±10 µg/m³ for concentrations below 100 µg/m³.
Sampling Method: It utilizes a continuous sampling method, providing real-time and instantaneous measurements.
Communication Interface: The PMS7003 sensor supports a universal serial interface (UART) for easy integration with microcontrollers or other devices.
Data Output: The sensor provides particle concentration data in a standardized format, allowing for straightforward analysis and interpretation.
Power Requirements: It operates on a supply voltage of 5 volts DC and consumes a low amount of power, making it suitable for battery-powered applications.
Compact Design: The PMS7003 sensor comes in a compact form factor, allowing for easy installation and integration into various devices and systems.
The PMS7003 sensor is known for its high reliability, fast response time, and low maintenance requirements. It is often used in combination with other sensors and data processing systems to build comprehensive air quality monitoring networks. The accurate measurement of PM2.5 particles provided by the PMS7003 sensor contributes to assessing air pollution levels, implementing appropriate mitigation strategies, and safeguarding public health and the environment.
TECHNICAL DETAILS
Input Voltage: 5V
Operating Current: Up to 100mA
Standby Current: <= 200uA
Logic Level: 3.3V
Measuring Range: 0.3-1.0

um

; 1.0-2.5

um

; 2.5-10um

Counting Efficiency: 50% @ 0.3um, 98% @ >= 0.5um
Response Time: <= 10s
Working Temperature: -20°C to +50°C
Dimensions: 48mm x 37mm x 12mm
SHIPPING LIST
1x PM2.5 Dust Sensor PMS7003
1x Adapter Board
1x JST Connector Cable