Cultivate Curiosity, Inspire Imagination.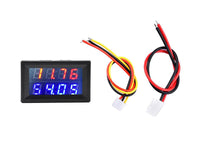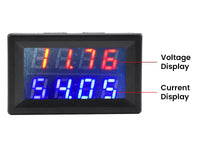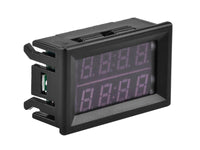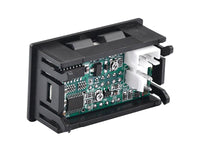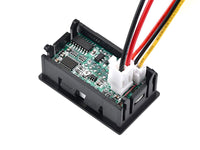 Voltmeter Ammeter 0-100V 50A
Regular Price

$7.40

Sale Price

$7.40

Regular Price

Unit Price

per
Product Details
SKU:

SEN-CUR-010

In Stock:

10
DESCRIPTION
The Voltmeter Ammeter is capable of measuring both voltage and current simultaneously, making it a versatile tool for diagnosing and monitoring electrical circuits. Installation is simple using the provided standard connectors and terminals.
The Voltmeter Ammeter works based on the principles of voltage and current measurement. It is connected in series with the circuit for current measurement, and in parallel for voltage measurement. The device measures voltage by monitoring the potential difference across its terminals, while current is measured by detecting the current flow through its internal shunt resistor. These measurements are then displayed with high accuracy and resolution.
The voltage and ampere readings are processed by a microcontroller ensuring accurate and stable reading display. It has reverse connection protection, so it will not be damaged even if connected in reverse.
TECHNICAL DETAILS
Measurement Range: Up to 100V, 50A

Operating Current: < 10mA
Operating Temperature: -10°C to +65°C
Measurement Accuracy: 0.1%
Refresh Speed: ~ 200ms

SHIPPING LIST
1x Voltmeter Ammeter 0-100V 50A