Cultivate Curiosity, Inspire Imagination.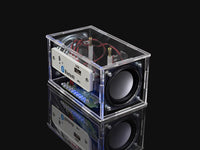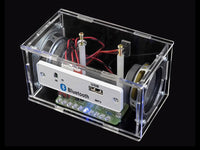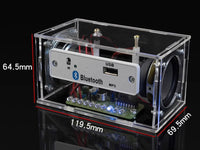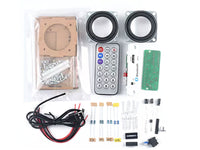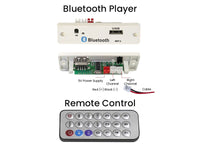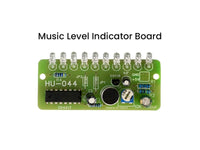 Bluetooth DIY Speaker Kit with Acrylic Case
Regular Price

$13.60

Sale Price

$13.60

Regular Price

Unit Price

per
Product Details
SKU:

CIR-DIY-007

In Stock:

0
DESCRIPTION
The Bluetooth DIY Speaker Kit with Acrylic Case is an all-in-one solution for audio enthusiasts who enjoy both building and enjoying their own high-quality sound systems. This kit allows users to assemble their very own Bluetooth-enabled speaker with ease, providing an immersive audio experience in a visually appealing transparent acrylic housing.
Key Features
DIY Bluetooth Speaker: This kit is designed for individuals who love to engage in do-it-yourself (DIY) projects, allowing them to build their own customized speaker system from scratch. It provides a unique opportunity to experience the joy of creating and personalizing a functional audio device.
2x3W Speakers with Amplifier: The kit includes two powerful 3-watt speakers, accompanied by an integrated amplifier. These speakers deliver rich, clear sound with a balanced frequency response, providing an enjoyable listening experience across various genres of music.
Transparent Acrylic Housing: The speaker kit comes with an elegant transparent acrylic case. This housing not only protects the internal components but also adds a visually pleasing element to the overall design. The transparent casing allows users to admire their creation and adds a modern touch to any setting.
Admire Creation and Enjoy Music: With the transparent acrylic housing, users can proudly showcase their DIY creation while enjoying high-quality music. The visual appeal of the speaker adds an aesthetic charm to any room, making it a conversation piece among friends and family.
Easy Assembly: The kit is designed to be user-friendly and suitable for individuals of all skill levels. The components are provided with clear instructions, enabling users to assemble the speaker without the need for specialized technical knowledge or tools. The package includes all the necessary components, making the assembly process hassle-free.
PCB-Based Assembly: The kit employs a printed circuit board (PCB) as the central component for organizing and connecting the various elements. Users simply need to insert the components accordingly into the PCB, following the provided instructions. This streamlined approach ensures a simplified assembly process and facilitates efficient troubleshooting, if needed.
Two Modes of Playing Music: The Bluetooth DIY Speaker Kit offers two modes for playing music. Firstly, it supports Bluetooth connectivity (Pair to module "YM-069"), allowing users to wirelessly stream music from their smartphones, tablets, or other Bluetooth-enabled devices. Additionally, the kit features a USB port, enabling music playback from USB flash drives or other USB storage devices.
Rhythm LEDs: To enhance the overall audiovisual experience, the Bluetooth DIY Speaker Kit incorporates rhythm LEDs that react to the music being played. These LEDs synchronize with the beat, rhythm, and intensity of the music, adding a visually captivating element to the audio performance. The dynamic lighting effects created by the rhythm LEDs further contribute to the immersive experience of enjoying music.
Note: Soldering & assembly is required.
TECHNICAL DETAILS
Input Voltage: 5V
Operating Current: Up to 2A
Speakers: 2x3W
Operating Temperature: -20°C to 60°C
SHIPPING LIST
1x Bluetooth DIY Speaker Kit with Acrylic Case