Cultivate Curiosity, Inspire Imagination.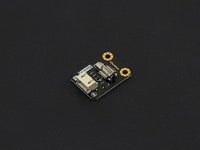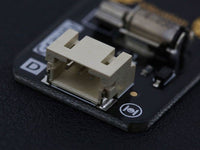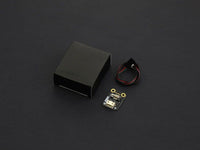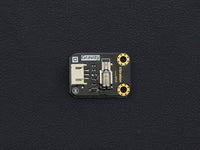 DFRobot Gravity Vibration Motor Module
Regular Price

$6.80

Sale Price

$6.80

Regular Price

Unit Price

per
DESCRIPTION
Have you ever wondered how to implement a vibration motor in your project, like you would find in a mobile phone? The latest vibration module in the DFRobot "Gravity" series will give you in-depth understanding of the principles of vibration motors. This module uses a high quality vibration motor that is the size of a coin. With this little vibration motor module, you can make some interesting Arduino projects such as an alarm, a notifier or even a vibrating robot!
To make this sensor accessible to users of all backgrounds, a three pin Gravity interface is connected to allow plug and play usage with a range of Arduino microcontrollers. The I/O sensor shield is also a useful accessory and will allow you to connect directly to your Arduino. This sensor can also work at 3.3V levels which makes it compatible with Raspberry Pi, Intel Edison, Joule and Curie.
TECHNICAL DETAILS
Operating Voltage: 5V
Control Mode: High-Low level / PWM signal
Dimensions: 30 x 22 mm / 1.18 x 0.78"
DOCUMENTS
SHIPPING LIST
1x Gravity: Vibration Module
1x Gravity Series PH2.0 to XH2.54 3 Pin Digital Cable