Cultivate Curiosity, Inspire Imagination.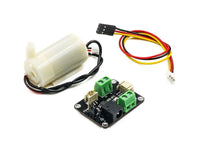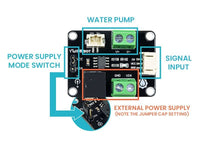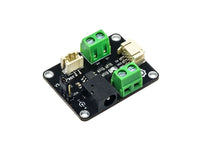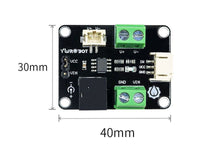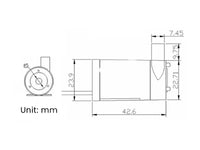 Water Pump 3V 5V with Driver and Tube
Regular Price

$12.60

Sale Price

$12.60

Regular Price

Unit Price

per
Product Details
SKU:

ELB200071

In Stock:

44
DESCRIPTION
This water pump is fully submersible in water. It can be used for aquarium, fountain, fish pond, etc. The intake is on the bottom and the outlet is horizontal facing sideways.
You can use this pump to drain water or to create water flow and aerate your aquarium to simulate natural ocean / river environment.
Usually, you will need to connect a relay, MOSFET or a transistor to activate the pump as the power output from the microcontroller pin is too weak to drive the pump. But worry not - The pump comes with a driver module which you can connect external power so that you can drive the pump at maximum power via a signal pin.
FEATURES
Onboard driver chip can directly control the status of the water pump through IO signal
Power supply mode switching, which can drive high-power water pumps
Anti-reverse connection design to ensure safety
Support multiple interfaces to meet the use of different environments
TECHNICAL DETAILS
Input Voltage: 3-5V
Current Rating: 120mA @ 3.3V, 180mA @ 4.5V
Flow Rate: 80L/H @ 3V, 100L/H @ 4.5V
Lift Height: 0.35m @ 3V, 0.55m @ 5V
Shaft Diameter: 7.45mm
IP Rating: IP68
SHIPPING LIST
1x Water Pump 3-5V
1x Water Pump Driver Module
1x PH2.0 to 3-Pin Cable 20cm
1x PVC Tube 1m